Qiang Jin Jiu
Author: 唐酒卿 | Tang Jiuqing
This is a carrd I made to help entice new readers to read qiang jin jiu :)
If you have any suggestions for improving this carrd or see anything that needs correcting (or something you'd like me to add), feel free to contact me on twitter!
282 Chapters (translation ongoing)

Historical (VERY heavy politically, but also extremely intriguing!)

CW: violence, animal death/abuse (one chapter), sexual content

Enemies to Lovers!!!!!

1v1, HE
---
The Six Prefectures of Zhongbo were ceded away in surrender to the external enemies, and Shen Zechuan was taken into custody in the capital, reduced to *a drowning dog loathed and condemned by all. Xiao Chiye followed the scent of the furor and made his way over. But instead of setting others on him, he kicked Shen Zechuan with his very own leg that rendered the latter an invalid. Who would expect this invalid to turn around and bite him in a counterattack until he was all drenched in blood? That was the start of an epic feud between both men who tear at each other every time they come face-to-face with one another.

"Fate wants to bind me here for life, but this is not the path I choose. The yellow dust submerged my brothers deep under. I have no wish to bow in submission to an illusory fate. The imperial edict couldn't save my troops, and the imperial court couldn't fill the stomachs of my mounts. I'm no longer willing to lay down my life for this purpose. I want to overturn that mountain. I am going to fight for myself."
(-NovelUpdates)
Disclaimer: this also includes MY personal opinions on the characters and how I wanna go about hyping them up to people. (if you have anything you'd want me to add, feel free to message me on twitter!!)
---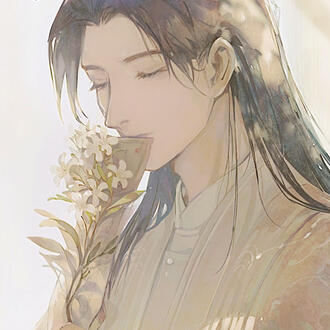 Shen Zechuan/
Shen Lanzhou
EXTREMELY beautiful, and i MEAN extremely. (The background music when he makes his entrance in the audio drama is basically angels singing.)

VERY calculating/scheming and incredibly smart.

CUTTHROAT. no spoilers but oh MAN is he ruthless when he has/wants to be. (its sexy fgdhgsfd)
The eighth shu (born from a concubine) son of the Prince of Jianxing. Due to his father's cowardice and treasonous acts during war, he becomes hated by everyone around him and blamed for his father's crime.

His first encounter with Xiao Chiye is marked by the latter giving him a kick hard enough to kill a weaker man.

Instead of resigning to a life of being docile and hated, kicked down to the lowest rung of society, SZC decides to take his fate into his own hands and begins putting into motion changes(schemes) to fight back against the cards he has been handed.
---
Youngest di (born of the first wife) son of the Prince of Libei.

His first encounter with Shen Zechuan is fueled with hate due to his father's actions resulting in him kicking SZC hard enough to kill a weaker man.

Eventually his hate towards SZC becomes mixed with...other feelings which leads to changes in their relationship. (wink wink)

As we follow him in the novel, we come to see that there is much more to him besides his cold and haughty exterior.

(He has an eagle named Meng!)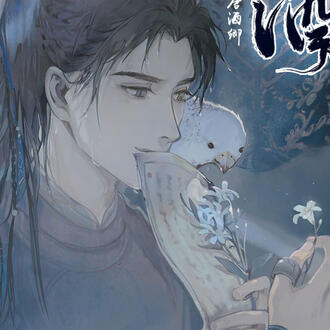 Xiao Chiye/
Xiao Ce'an
VERY cocky and arrogant (sexy of him), but also an extremely talented leader and fighter.

HORNY. he's very horny. literally the BONK "go to horny jail" meme

Good at schemes and seeing through other people's schemes which make his conversations with SZC so interesting.
---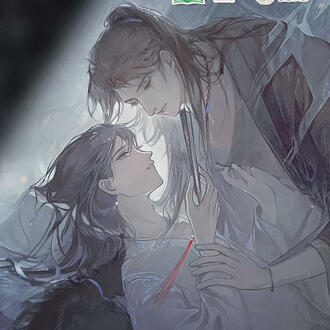 Cezhou
A TON of sexual tension, and I mean A. TON. (you will literally want to bang your head against a wall due to how unhinged the sexual tension between them is)

A lot of teasing/egging on between them (again, the sexual tension).

Constantly trying to outwit the other

AMAZING AMAZING AMAZING, stan them! what are you waiting for?!?!
They have a FIFTEEN centimeter height difference. (thats not super important in the large scheme of things but W O W)
---
You can find a character glossary with the rest of the characters on the translation site here!
Please support the author if you can by purchasing the raws!
Season 2 begins on October 2 and will have 17 episodes!
Art that audio drama team has graced us with: